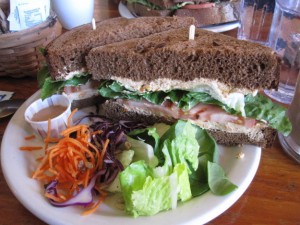 If you are looking for something a little different, you'll love cafe Santropol.  It is located in the Plateau Mont-Royal at 3990,  Saint-Urbain Street.  They have a beautiful patio with a fountain.  What makes them special is their unique food combinations and sandwiches.  When you read the menu, you will say to yourself, there is no way you can mix peanut butter with cream cheese and fruit and have it taste good.  Well, you will be pleasantly surprised!  They create an explosion of amazing flavors!!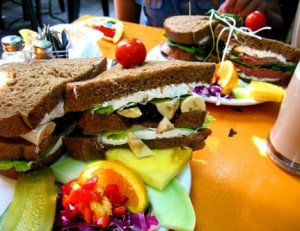 It is the perfect place to have lunch on a sunny afternoon.  The next time you go for a hike up Mount-Royal, end your stay at the Cafe Santropol and give your tastebuds a treat!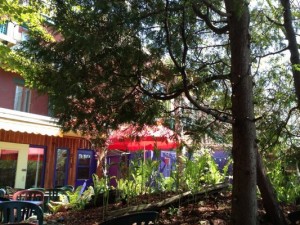 EC Montreal loves Cafe Santropol.
Comments
comments