From September 19 to 23, Pop Montreal's 11th edition promises to be its best yet, bringing some of the world's most singular independent artists together with Montreal's broad and talented cultural scene for a one-of-a-kind mélange of joy and sensory overload—and, with over 600 independent artists and 50,000 festivalgoers in the mix, that's a lot of senses!
Born of an idea hatched on a train in 2002, POP went from what the National Post described as coming together "in a flash and on a shoestring" to an internationally relevant and renowned celebration of music, art, culture and community. While a large focus is on the music, POP is as multidisciplinary as festivals get: Film POP, Fashion POP, Art POP, Kids POP, along with the POP Symposium show make the festival well-rounded and diverse. This explains why it was rewarded at the 2012 Grands Prix du tourisme québécois and has, over its existence, attracted some of the world's most iconic and important artists and cultural creators like Burt Bacharach, Roky Erickson, and Patti Smith.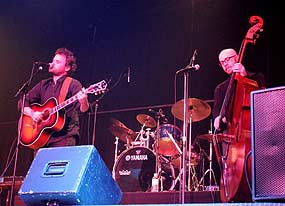 POP will be an unforgettable five days celebrating of culture held all over Montreal and open to everyone with cultural curiosity. It's a music festival that's also an art festival; it's a celebration of crafts and fashion; it's a place where cultural creators, commentators and consumers come together; it's a festival that champions and celebrates artistic creation and collaboration like none other. Most importantly, it is a wholly inclusive space that welcomes young and old, English and French, local and tourist with the same open arms and warm smile.
Comments
comments