Roland Wehner from Germany chose EC Montreal as his destination to Study English Abroad. He arrived late August to begin his three week journey.  Roland's knowledge of the English language was minimal so he was placed in a beginner's class.  We are so proud to see the progress that Roland made in such a short time.
Roland, it was a pleasure having you in our school and we would like to wish you the Best of Luck.  We hope to see you again in the near future.
Below is a personal message from Roland sent to EC Montreal after his departure.
               Hi, dear Teachers, dear Students, dear EC office, dear activy guides,
 I had good fly and I'm back in Germany. I had a beautiful time in this school and free time including weekend trips. Already now that I miss the time from this three weeks.
It was very beautiful that every said goodbye to me with a heartness. I don't sit in hotel california, On a dark desert highway cool wind in my hair.
                                     Thank you so much for all!
                                           Ex-Student Roland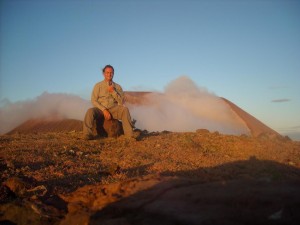 Comments
comments