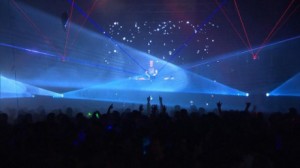 Black & Blue Festival: Thousands of people will flock to the Palais des congres in Montreal to celebrate life and dance until the sun does down… and comes back up again! The theme this year is "Evolution" and invites people to forget about those crazy "end of the world" prophecies and just enjoy each moment we have here to the fullest, all while supporting a great cause…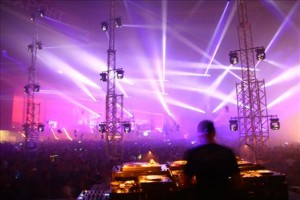 Black & Blue is all about creating a space that is filled with positive energy, respect, fun and even love. The main event will take place Sunday, October 7 and, like the past 21 editions, will feature the best local and international DJ's like the UK's Gareth Emery, Holland's Sander van Doorn David Morales from the United States, and Montreal's own Stephan Grondin. The Black & Blue main event boasts three rooms: The Black Room, The Blue Room and the Chill Lounge. For a full list of DJ's spinning in each room.
Black & Blue Festival is an entire weekend of pre-parties, parties, pre-recovery parties and recovery parties. Kickstarting the whole thing will be a Launch Cocktail at Club 737. That's the club on the roof of Montreal's famed Place Ville-Marie, for directions look up at the sky and head towards the giant spinning spotlights. Tickets are $15 at the door and include two drinks, but is free for anyone with a Black & Blue VIP pass.
Comments
comments