Halloween is a big deal in Canada!  People spend weeks thinking up the perfect costume and then setting out to make it our buy it.  If you are looking for something to do this long weekend, why not plan what you are going to wear for all the Halloween celebrations taking place at EC Montreal and in Montreal!!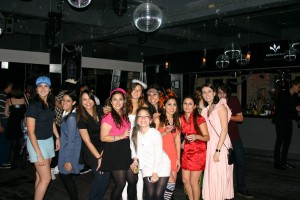 On October 31, we are having a Halloween party in the student lounge.  Costumes are mandatory!!
Emmanuel is also taking the students out clubbing at night so you can see how crazy Montrealers get on this day of the year!!  You will see all kinds of oringial and wacky outfits.  A lot of clubs give out prizes for the most creative, the scariest and the funniest costumes!!
Show us how creative you can be!!  We cannot wait to see what you come up with!!
Comments
comments