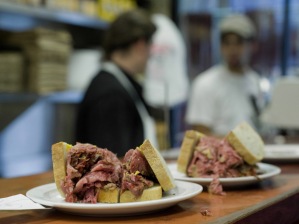 Celine Dion and her manager-husband Rene Angelil are among the new co-owners of the iconic Schwartz's Deli, their announcement putting an end to speculation about new ownership at the 84-year-old Montreal landmark.
The superstar couple are entering the smoked meat sandwich business with well-known Montrealers, the family of local restaurateur Paul Nakis, who is involved in the Baton Rouge steakhouse chain and Montreal's Sir Winston Churchill Pub and Rene Angelil's nephews, Martin and Eric Sara.
"I have so many great memories of being there with the guys, and with Celine and our families throughout the years," said Mr. Angelil in a news release issued Monday evening. "It's the most unique restaurant in the world, and we're thrilled to be a part of it. It means a lot to us and we're very happy to be involved in this venture with the Nakis family, and especially with my nephews Martin and Eric."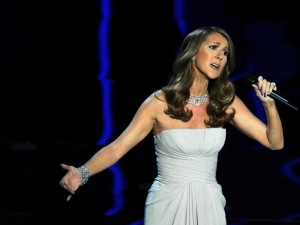 Opened in 1928 by Reuben Schwartz, a Jewish immigrant from Romania, the city's most beloved restaurant has built a global reputation on smoked meat sandwiches so good that locals and tourists wait hours to score a taste and a table.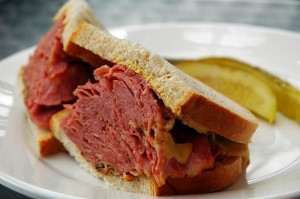 Comments
comments