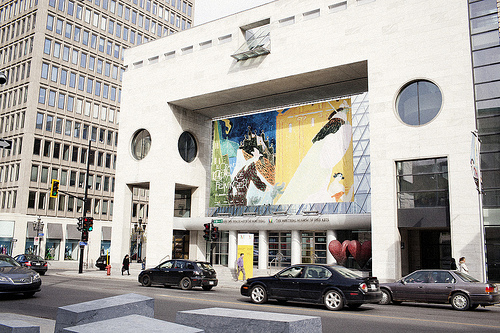 Sherbrooke Street – EC Montreal's Image of the Week!
It stretches pretty much the length of the island, and goes from quaintly residential to commercial to residential again. It's home to hotels, museums and colleges, not to mention the city's central financial strip – it's no wonder Sherbrooke Street bespeaks the city's history.
Personally, it is one of my favorite streets in Montreal, second only to McGill College.  In the downtown area it is lined with high end art galleries, boutiques, grand hotels like the Ritz and haute couture fashion houses!  Going west, it leads into the majestic neighborhood of Westmount.  There you will find gorgeous shops, cafes, bars and restaurants along with vast green parks.  You will hear a lot more English on this side of the street!  Going east, it leads you to the more francophone districts and the Olympic park.  There you will find more depanneurs, tabagies, greasy spoon restaurants and local brasseries.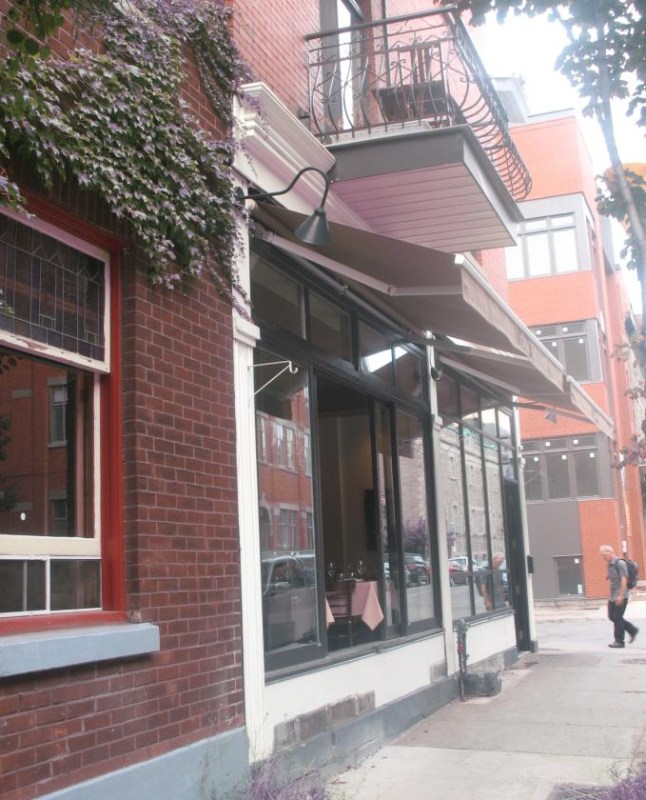 The street does indeed stretch from one end of the island to the other and as you go along by car, by bike or on foot, it will feel like you are entering a different city after another.  There are hidden treasures and wonderful surprises along the street.  While you are in Montreal, we encourage you to discover everything that lies along SHERBROOKE STREET!!
Comments
comments