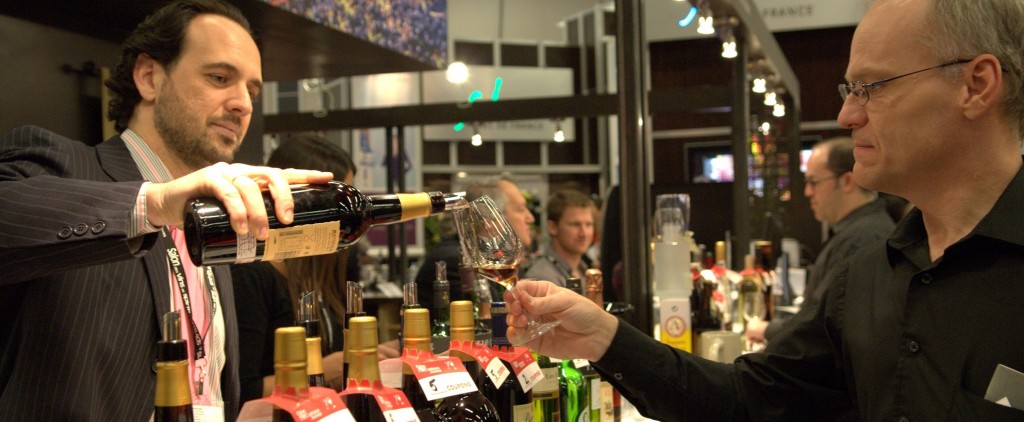 The second edition of La Grande Dégustation de Montréal, Québec leading wine and spirits event, will take place November 8 to 10 at the Palais des Congrès.
Whether you are a professional or an amateur, this unique event allows you access to 200 wine producers and brewers from 20 different countries. On the agenda for the 3-day gathering are theme-based activities, compelling conferences and much more. You will be able to meet the producers in one-on-one encounters, sample some of the 1,200 products available (including many exclusive ones), brush up on some of the latest tools of the trade and stock up for the year!
Each year, La Grande Dégustation showcases a country or region. For the 2012 edition, Portugal is in the spotlight. Forty Portuguese producers will be on hand for you to meet; pick their brains, ask questions, discuss grape varieties and soil conditions and sample some of their best offerings. Cabernet Sauvignon and rums of the world will also be honoured in this 2012 edition.
La Grande Dégustation is the perfect complementary event of Montreal's first ever restaurant week called Taste Mtl, taking place November 1-11. You can purchase individual tickets or a 3-day passport at any SAQ store or at www.saq.com. No need to bring your glass with you, a tasting glass is included in the price of the ticket.
THE DETAILS
La Grande Dégustation de Montréal, 1001 place Jean-Paul Riopelle
General public: November 8: 4pm – 9pm November 9th and 10th: Noon – 9pm
Comments
comments