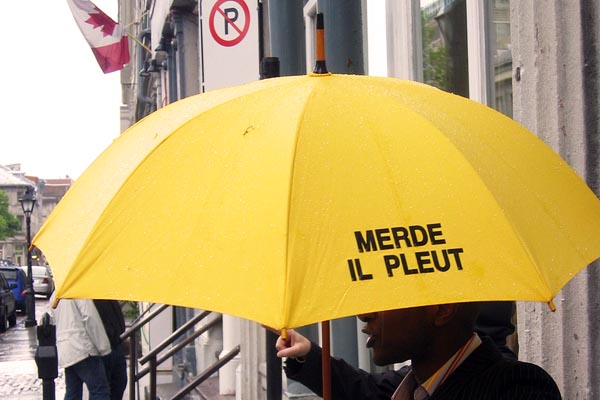 1. Bowl and dine at Notre Dame des Quilles. Throw a strike at this hip new bowling bistro. It serves classy comfort food, like mac 'n' cheese with jalapeño chutney, alongside real ginger ale and cheap pints. It opens at 3 pm for afternoon fun. Cash only. 32 Beaubien St. E., at St. Laurent; 514-507-1313. Open daily from 3 pm.
2. Pamper yourself with a massage. Massages at Bota Bota spa ($90 for 60 minutes) are accompanied by a live harpist and you can also tack on a sauna or eucalyptus steam bath. Once a seaworthy vessel, this five-storey ship was retrofitted as a chic spa in 2010. 358 Commune St. W.; 516-284-0333. Open daily by appointment.
3. Celeb-spot at Olive+Gourmando. This cozy café is a magnet for visiting movie stars, like Julia Roberts, Tom Hanks, Brad Pitt, Ethan Hawke, Will Ferrell and Rachel Weisz return for the exotic salads and homemade baked goods. 351 Saint-Paul St. W.; 514-350-1083. Open Tues.–Sun. 8–6.
4. One word: chocolate. Hot chocolate bar Cacao 70 serves more than 20 varieties of gourmet drinking chocolate as well as fondue, crêpes, sundaes, milkshakes and even chocolate-hazelnut pizza and grilled marshmallows. But those in the know order the signature summer drink: the New York Frozen Style Frozen Hot Chocolate, topped with fresh whipped cream ($6.75). 2087 Ste. Catherine St. W.; 415-933-1688. Open daily from 11 am.
5. Get outside, inside at the Montréal Botanical Garden. There's always an ecosystem to explore at this centre for 22,000 plant species from around the world. At the Insectarium, marvel at the 2,000 butterflies and moths flitting about in the greenhouses. 4101 Sherbrooke Ave. E.; 514-872-1400. Open Mon.–Sun. 9–5.
Comments
comments