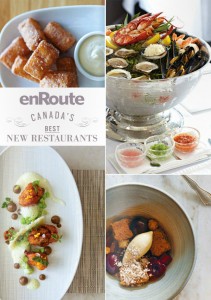 enRoute's Best New Canadian Restaurants are in and there are 2 Montreal entries on the list!!
The Top 10 list, which appears each November in the Air Canada inflight magazine's yearly food issue, is considered the most prestigious popular restaurant list in the country.  Food writer Sarah Musgrave, armed with recommendations from a panel of influential foodiesin each major Canadian city, traveled coast to coast eating her heart out in order to compile and narrow down the list of the country's best new restaurants.  Like last year's top 10, Montreal has a few prestigious places on the list!!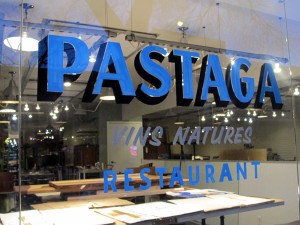 Pastaga is the new Little Italy restaurant with beautiful hewn-wood tables and a big red-tiled kitchen with very reasonable prices.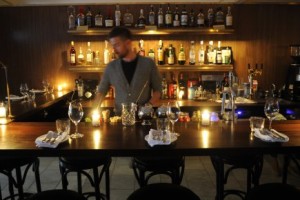 Nora Gray is a small chic Italian eatery in the Saint-Henri area.  The kitchen and front of house and run and owned by alumni of Liverpool House, the little version of Montreal's most lauded resto, Joe Beef.  The food at Nora Gray is refined and well executed by chef Emma Cardarelli.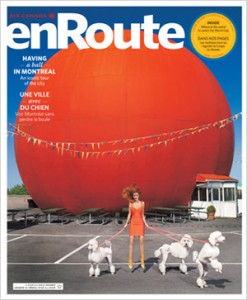 The full article will be available on November 1 in the enRoute magazine or right now at www.enroute.aircanada.com.
Comments
comments