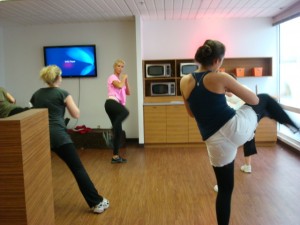 Now that the nice summer days that were encouraging us to walk about a lot are gone, a lot of people are turning more towards physical activities indoors, see gyms!
In the past couple of days I had quite a few students  asking for information about gyms near the school. Luckily, EC Montreal is located in the heart of downtown ( Montreal, of course!) so there are places to choose from.
Here are a few to help our students get started in their research, at the same time encouraging them to go visit and even ask for a trial session ( a lot of gyms offer a free trial , which is great).
Just steps away from our school we have the Le Gym gym! Here's a bit of info on it:
-it is situated at metro level- Guy Concordia metro station 1515 St. Catherine W. ,EV S2.202 , Montreal, Que. H3G 2W1
– hours of operation: Monday to Friday, 7 a.m. to 10 p.m., Saturday 9 a.m. to 7 p.m. and Sunday 9 a.m. to 9 p.m.
Then, just one metro station away from the school we have Energie Cardio ( Atwater metro) in the Forum Pepsi building : 2313, Saint-Catherine West, local 210 (corner Atwater), Tel : 514 939-1234
Two metro stations away  ( Metro McGill) there is the Nautilius Plus gym: 1500, Ave. Mc.Gill College # 5, Montréal, H3A 3J5 tel: 514.666.9990.  the opening hours are Monday to Friday: 6:00 a.m. – 10:00 p.m. Saturday- Sunday : 9:00 a.m. – 5:00 p.m.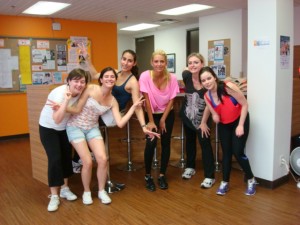 Hope this is a helpful start in your search for a gym dear EC Montreal students! And don't forget, if you need letters of attestation to prove you are students in order to qualify for discounts just come to the office and ask!
Happy workouts!!!
Comments
comments