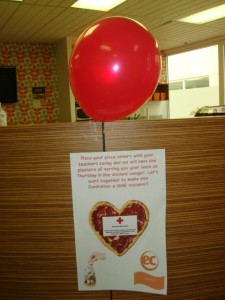 Today we held a pizza lunch fundraiser to rasie funds for all those affected by hurricane sandy.  All proceeds will be donated to the American Red Cross.
We took pizza orders from our students all week and held a class competition.  The class who purchased the most slices of pizza will get a prize in class tomorrow morning.  We also served other refreshments like fruit punch, coffee, soda and popcorn bags.
We also had a few games to try to raise as much money as possible for this cause.  We had a ball toss and a jelly bean guessing game.  A lot of fun was had by all!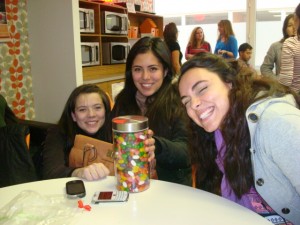 We raised a total of $445!
A special thank you to the operations team for organizing the event under the leadership of one of our CSR champions, Paula!!  Thanks to our team of teachers for taking all those pizza orders and to our Student Counselor, Renee, for donating a whole box of soda from her family business.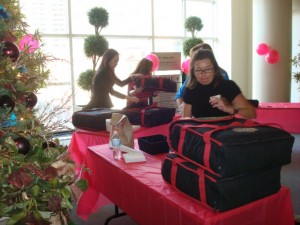 Giving feels so good and working together towards a common goal is so rewarding!!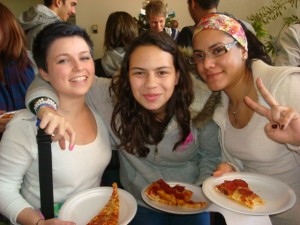 A WORLD OF THANKS GOES OUT TO ALL OUR STUDENTS AT EC MONTREAL FOR THEIR PARTICIPATION, THEIR ENTHUSIASM & THEIR GENEROSITY!!
Comments
comments