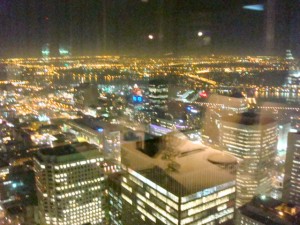 EC Montreal students love to party at club 737 – it is one of the trendiest night spots in town!  Club 737 is located in the Place Ville Marie building right in the city center.  Place Ville Marie is the tallest building in Montreal.  The name 737 refers to the altitude of the building – it is 737 feet high.  This is the same height as Mount Royal.  By law in the city of Montreal, no building can exceed this height.  They want Montreal to be a bright city not overshadowed by tall skyscrapers.  Also, they want everyone to have a panoramic view of Montreal for the mountain.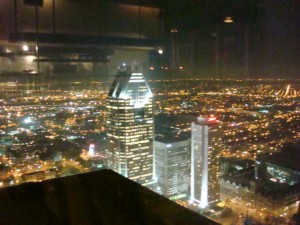 We had the pleasure of having dinner at the 737 restaurant last night.  It was a treat!  The view was spectacular – there are windows all around the restaurant.  Because it is the highest point of the island of Montreal, you can get an entire view of the city.  You can see the 2 bodies of water that surround the island; the St-Lawrence River and the Riviere de Prairie.  During the day, you can even get a glimpse of the adorandic mountains in the USA and the mountains in the Eastern Townships and Laurentians.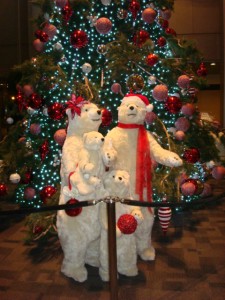 We enjoyed a fabulous meal at 737.  They have an open kitchen concept – so you can see the chef creating his works of art!  The service is impeccable and the presentaiton of the meals was absolutely flawless!  All 4 courses were delightful; creamy vegetable soup followed by a seafood cheese puff, filet mignon & giant shrimp and a happy ending of coconut cake!
The bar is known for its martini selection – they have over 140 martini combinations to choose from!  Some had very interesting and creative names!  It's worth looking at the menu for a good laugh!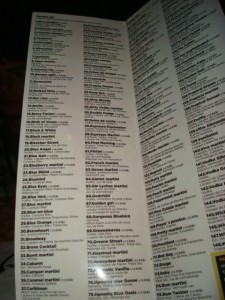 A visit to Montreal would surely not be complete without a visit to Montreal's tallest building, Place Ville Marie and the spectacular view from the top!
Comments
comments