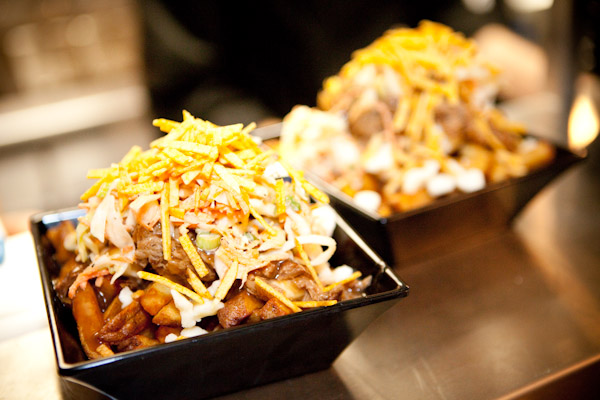 The Island of Montreal has many restaurants – over 6000 and many offer very good prices.  Montreal TV has put together a list of suggested restaurants for your next INEXPENSIVE outing with friends.  These suggestions are good for any occasion and perfect for those of us on a budget and being extra careful with our spending this holiday season.
1.  Restaurant Universel:  located on Peel Street and another on Saint-Denis.  The menu offers a lot of variety within a very urban décor and excellent tasting food.
2.  Snack Bar La Mauvaise Réputation located on Saint-Denis:  low prices and very generous portions.
3.  Restaurant Piri Piri located on Masson:  great spot to discover.  You can eat there are order take out!
4.  Restaurant Le Square located on Prince Arthur:  A charming bring your own wine restaurant offering French cuisine and specials that are very affordable.
At EC Montreal we offer group dinners on our social events calendar every month!  It is a great opportunity to discover all the savours and flavours of Montreal!  There is something special about spending time with your friends over a very good meal.
We hope you will give these 4 restaurants a try and let us know what you think!
Comments
comments