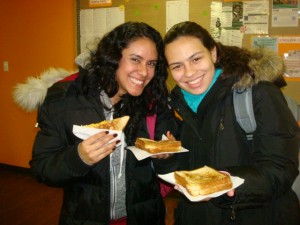 Today was our last Soulful November free activity – we saved the best for last!!  We served our EC Montreal students and staff Canada's number 1 comfort food – Grilled Cheese sandwiches!!  We couldn't have picked a better today becuase today Montreal had its first real snow fall!  There is nothing more comforting than savouring warm, gooey, delicious snacks on a cold snowy day!!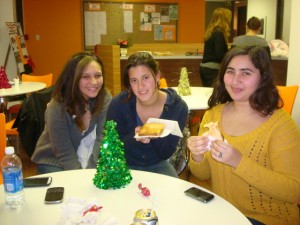 Our dynamic Paula and Renee prepared the most wonderful sandwiches for everyone!  The entire school smelled absolutely devine!!  Students kepted coming back for more!!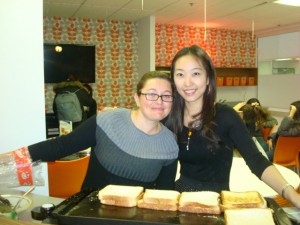 Another successful Taste of Montreal event here at EC Montreal!  A perfect way to end the month of November!!
Comments
comments