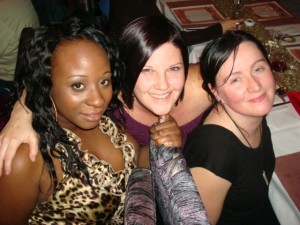 On Friday, December 7, staff and teachers got together to celebrate the holiday season together!  We dined at an amazing Korean restaurant, Atti, owned by our very own Renee Lee's family.  The food is out of this world!!  We had some lovely door prizes to keep up the festivities and ended the evening with fun karaoke!!  Emmanuel started off the performances with Prince's kiss and kept singing until the rest of us had the nerve to grab the microphone and give it a go!!
It was lovely getting together outside of work and enjoying great food, good music and amazing company!!
Happy holidays to our EC Montreal family!!  Wishing you all warmth, laughter and joy this holiday season!!
Comments
comments