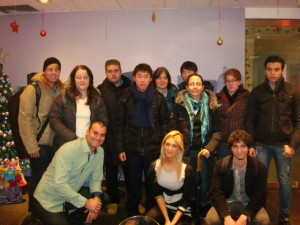 Two weeks ago an international student came to get information about our school. I was more than happy to give it to her accompanied by a tour of the EC Montreal facilities.
She told me she was an international student from Brazil , already enroled in a language school in Montreal to learn French, but that her experience at the school was disappointing, and she wanted to change schools.
After she told me all about her experience and I explained how our school works, she was ready to enroll.  At that point  I suggested her to take the placemetn test and try our classes first, just to ensure that the programme is what she is looking for in order to avoid another unpeasant experience. She absolutely loved the idea!
To make a not too long story short, she is studying in out French beginner class now, and she was the first student to buy bakes goodies at our  charity bake sale on Friday Decemeber 14, 2012. On that occasion she told me she loves her classes!
Oh, and I forgot to mention that I had asked her how come she came to us on her search for a better school. She said we were recommended by a friend…
Good luck with your French course Lisiane, and I hope your time at EC Montreal and in Montreal will be just great!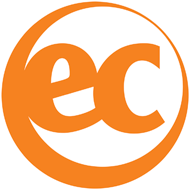 Comments
comments