A true born-and-bred Montreal phenomenon, electronic music festival Igloofest has changed thousands of people's minds about spending hours outdoors in wintry January and February – now in it's seventh year, the Igloofest party is bigger than ever, spanning four weekends in the picturesque Old Port…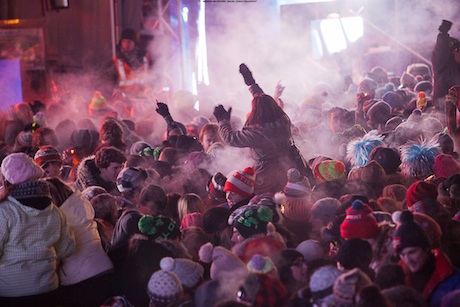 Perhaps as a way for dancers to better keep up their stamina over the next few weekends, the Igloofest site has been redesigned this year, with more space to chill out and socialize, as well as a new "village of playful activities." More flatscreens and LED displays fill the space along with the fest's immersive, high-tech projections and light show. Igloofest's secondary space, an indoor venue called the Virgin Mobile Igloo, isn't a place to rest though – over 40 great local and up-and-coming DJs and VJs like Scott C, Mossa and Montreal new media studio gridspace turn the Igloo into a sweaty, celebratory hive of dancing bodies throughout Igloofest. And besides simply dancing the night away, Igloofest veterans know how to dress: in bright colours, one-piece ski-suits and flashy toques, accompanied by a tall can of Sapporo and a general spirit of happiness.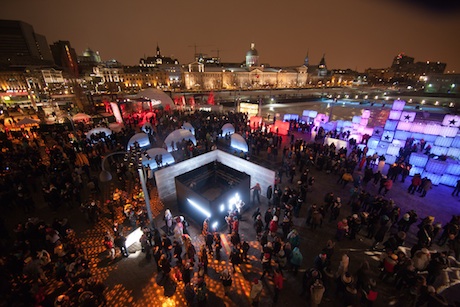 Igloofest takes place from January 17 to February 8.  EC Montreal will definitely be adding this festival to its social events calendar this winter!  Come join us in Montreal for this very unique winter festival!
– photos are courtesy of Tourisme Montreal
Comments
comments