Testimonial by Ikue Fukuzawa from Japan
I chose EC because I knew EC was a language school with a good reputation in Montreal. EC has highly motivated teachers for teaching and well-organized everything for students. I don't really know how much I have improved my French, yet. When I took English class, it was a lot of fun and a lot of practical things I could learn.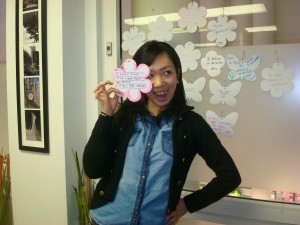 Absolutely, I truly recommend EC to everybody. There is nothing to say bad thing here. I'm going to study here for 9 more months. I'm having fun and enjoying to study with many friends from all over the world. I really appreciate everything that I can be doing at EC. Thanks a lot.
*Ikue is in our bilingual programme – French classes in the morning and English classes in the afternoon*
Comments
comments