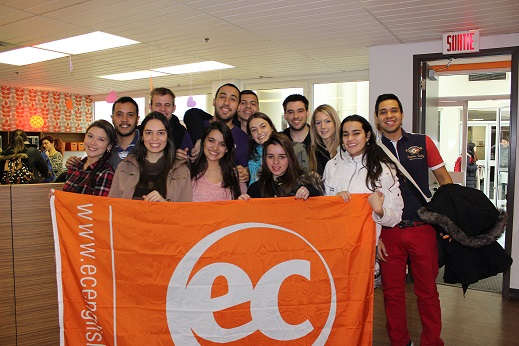 by Amabilly Bonacina, EC Montréal student ambassador,
Have you ever thought about get to know new cultures?  EC Montreal French & English language school in Montréal could be the ideal place for that! I mean not just the people, because we have here in Montréal,  lots of new students with a whole new world to tell us about. But sometimes we can't discover everything. So in Eric's French pré- intermédiaire class, we had a project where each person should present a little cultural thing about their country.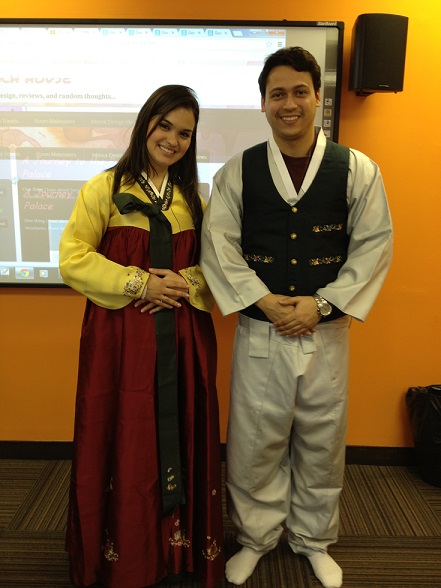 Photo: the  Honbok, worn by two Brazilians
It was really funny, meeting new amazing customs and habits. We learn about the Kimono and the 20th Birthday ceremony, or about a Korean vestment call Honbok, the south Brazilian drink, Chimarrão, or Guaraná and even Carnaval and Samba, all from Brazil. We hear about a summer festival in Sweden, a Colombian dish and a typical Barranquilla  carnival ( second only to the Carnival of Rio de Janeiro in Brazil). And what do your classmates have to say? You should discover the cultures you come in contact with through all the international students you meet at EC Montreal!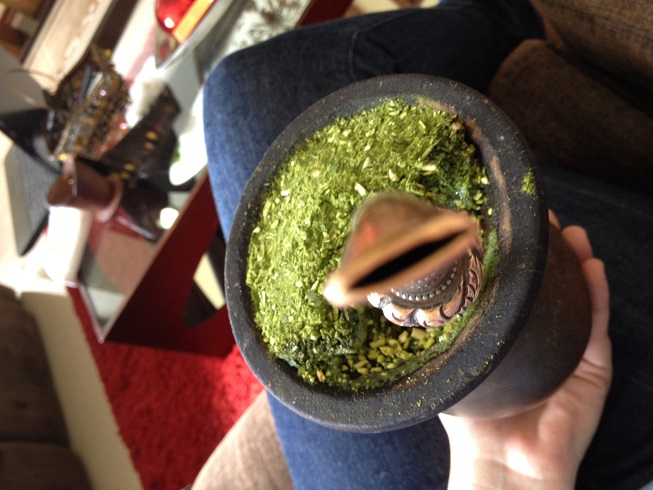 Photo: Chimarrão, traditional tee in the South of Brazil
Comments
comments