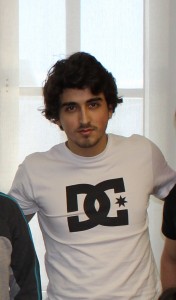 Check out what Ramiro Pinas Barba from Spain had to say about his experience at EC Montreal!
The first week here is not easy for anybody because you change your place where you usually live and you have to know new people without know very well the language; however this school has helped me to improve my English and to have one of the most amazing experiences in my life!  I have to be glad because I had had excellent teachers in all of my levels.
I cannot say anything bad about this school.  I was also very happy with my stay at the 515 Residence.
Finally I want to thank the school for offering me and amazing experience and I hope to see you all again soon!
Comments
comments