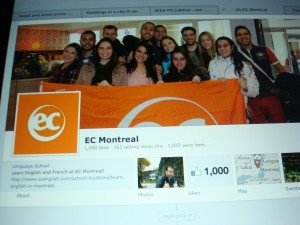 Today EC Montreal is celebrating 1000 Facebook fans!  Social Media has become such an important part of our daily work lives!  We enjoy interacting with our students, student alumni and other EC fans through Facebook!  Our operations team goes out of its way to ensure our page is always dynamic, fun, informative and most importantly, depicts our center in an honest and transparent fashion!
Social Media is an important part of EC's culture and we have embraced every aspect of it!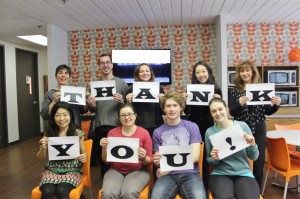 Congratulations to EC Montreal's social media champions and a world of thanks to all our EC Montreal fans around the world!
Comments
comments