April is near – spring has officially begun and the snow is finally melting away! And here is our April calendar for our free Social and Academic activities.
April will be the month of Gastronomy; everyone can participate in our social activities such as Sushi making lessons, Wine tasting and The Big Potluck in the student lounge!
Our Academic workshops are always popular so make sure you check out all of them. Don't forget that you can attend these workshops regardless what language you are learning at EC Montreal. For example, you can still attend our English lecture even if you are enrolled in our French courses .
There are many other English and French language schools in Montreal, but no other schools offer this many quality academic workshops and fun social activities at no extra cost so enjoy everyone!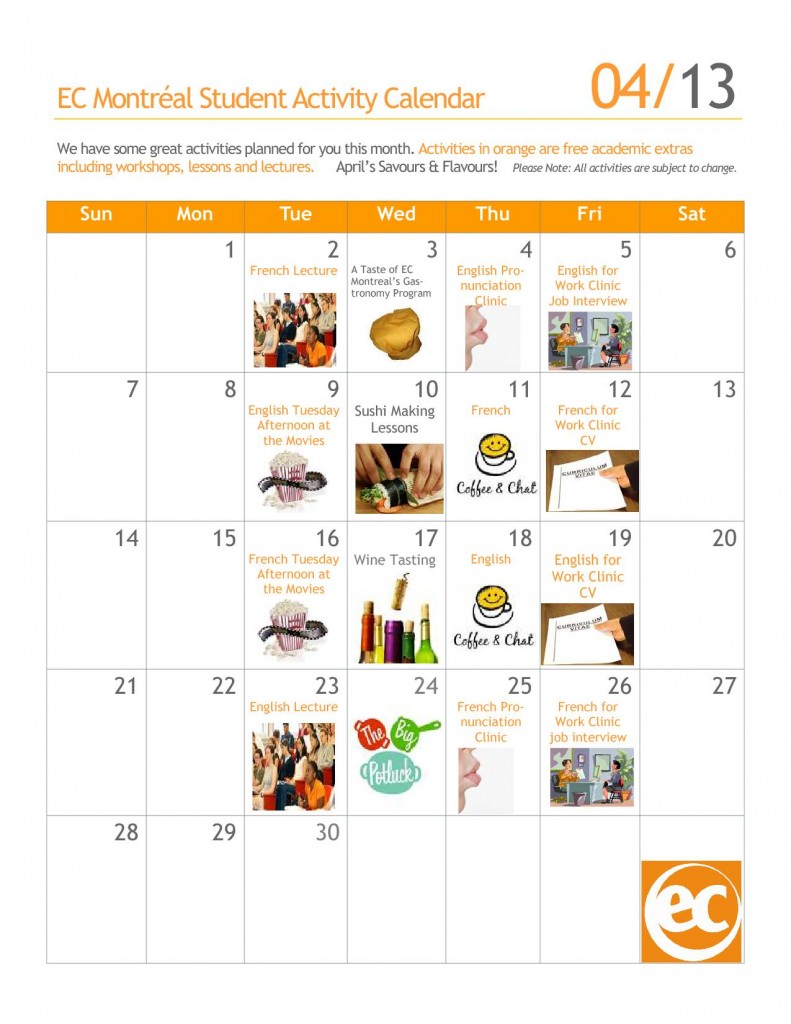 Comments
comments