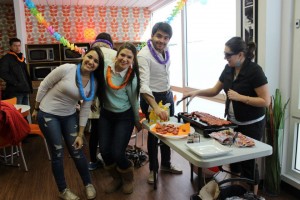 The calendar tells us Spring is here, however, the weather is singing a different tune in Montreal.  Temperatures are still below zero and there is snow on the ground.  Although we love to get a taste of 4 beautiful seasons in Montreal, we are getting a little tired of Old Man Winter!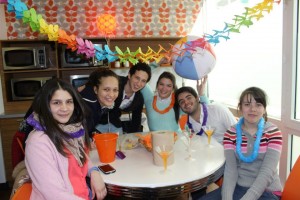 EC Montreal students were starting to feel a little blue.  They keep asking us – when will it start to get warmer!
To help escape the cold and snow and forget about the weather outside, EC Montreal decided to throw a beach party today and the whole school was invited, from our beginner English and French students to our Intermediate and Advanced English and French students!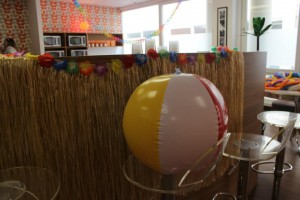 The student lounge was transformed into a tropical paradise!  It was decorated with palm trees, inflatable beach balls, pink flamingos, surfer boards and sand pails!  We had hot dogs cooking on the grill and served up some delicious and colourful drinks!  Every student, teacher and staff member was welcomed into the lounge with a floral and colourful leis.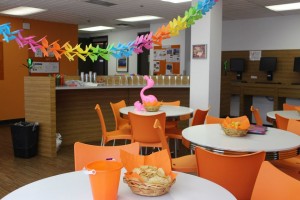 For a couple of hours, everyone forgot about the cold outside and enjoyed each other's company on our tropical EC beach!
Comments
comments