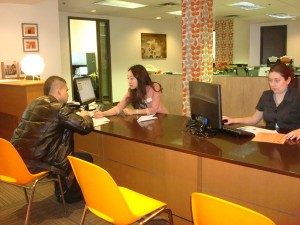 I attended a Management conference in Malta last week.  I was asked to present on the success of EC Montreal.  The answer is simple, the success lies in my team.  When you have the right people in the right jobs, everything falls into place and the team can accomplish so much!
Our Operations Manager, Renee and our Accommodation Coordinator, Paula, are the two shining stars of the team.  Their great work ethic, sense of teamwork, drive, motivation, energy and positivity are to be admired.  They care about their work and they care about the success of EC.
I like to think that I give my team wings and I allow them to fly!  I set the tone of the team and I lead by example.  I give them the training, resources and support they need to perform their roles.  I then have the pleasure to watch them fly and soar their way to success!
I am proud of my team!
Elisa
Comments
comments