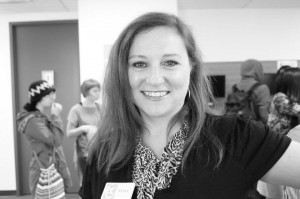 My name is Elisa Gazzola.  I am EC Montreal's Centre Director.  I have been working in this industry for over 15 years and I can genuinely say that I love what I do.  I have held many positions within this organization.  I began my journey with LSC in 1998 when I held the position of Academic Assistant.  I offered support to our academic team, teachers and students.  I knew right away that this was the place for me.  It was a perfect fit!  How amazing to work in an industry where the world comes to you!  You can travel without actually travelling.  I met wonderful people from all over the world and learned so much about different cultures through my conversations with students, guests and of course our amazing agents from around the globe.  After about 9 months at the academic assistant desk, I was offered a promotion to a junior management position of Accommodation Coordinator – Assistant Registrar.  I held this position for 4 years and loved it!  It was a challenging desk but I embraced every aspect of it.  I enjoyed communicating with our family of homestay hosts and preparing them for their student guests.  I enjoyed meeting with our students to discuss accommodation options and help them settle in to their new environment.  Some students face extreme cases of culture shock.  I was happy to be in a position where I could help them conquer these issues – and most did, beautifully!  The same students who would cry on their first day about being home sick were crying months later on their last day of school because they no longer wanted to leave Montreal!  I cannot describe to you how rewarding these moments are to me!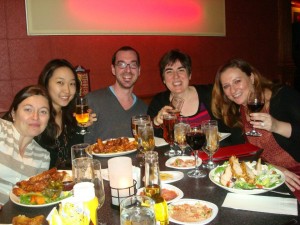 I had the opportunity to replace our Centre Director at the time during 2 of her maternity leaves.  I was Acting Director at LSC in 2004 and then again in 2006.  Leading the organization came extremely naturally to me.  I developed a strong sense of teamwork among the staff and I tried to lead by example with my energy, passion and can-do mindset.  Under my leadership LSC grew to new heights!
In 2007 I assumed the role of Registrar.  I held this position until 2011 when EC purchased LSC.  My title changed to Operations Manager; however, my responsibilities were very similar.  I was the office manager leading a team of student counsellors and an accommodation coordinator.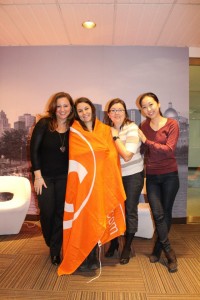 I was thrilled to be working for an incredible organization as EC.  I could see immediately that my values and work ethic were a perfect fit with EC.  EC's core values are in me and have been inside me from the beginning of my journey in this industry.  I love what I do!  I go the extra mile!  I deliver what I promise!  I have a can-do mindset!
I am now the Centre Director of EC Montreal since January 2013.  I feel so fortunate to be in a position where I can create a positive  environment for our staff, teachers and students!   I care about our student's experience and work hard every day to ensure I am contributing to their success as an EC Montreal student.
Another thing I love about working in this industry is that I love my city!  I have the pleasure of watching students fall in love with my city every day.   It is important to me that students feel great about their decision in choosing Montreal as a destination to learn and they leave saying that EC Montreal made an impact on their lives.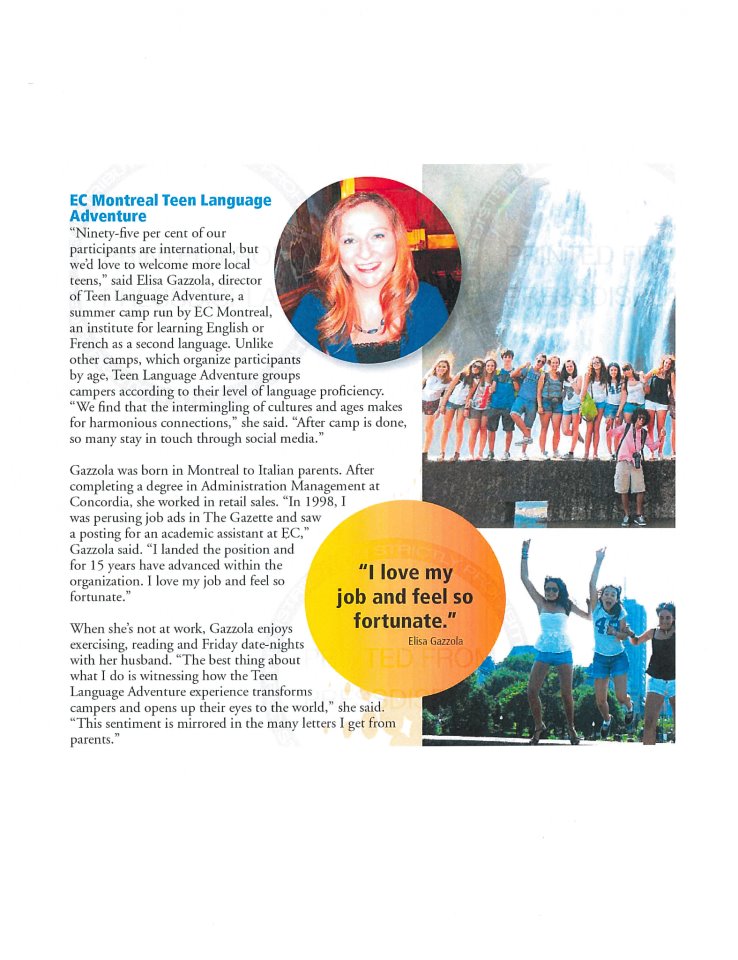 Comments
comments