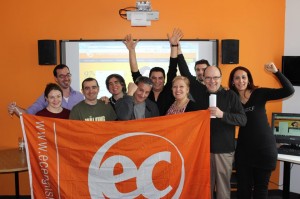 This week is teacher appreciation week!  We will be celebrating our teachers who deserve so much praise!  They work so hard to help our students achieve their language learning goals!!  When we walk the hallways we take a peek inside the classrooms and it warms our hearts to see them teaching with such energy and passion!  It is also so nice to see all the students so attentive and smiling – enjoying their learning experience!!
We are proud of our teachers and this week we will show them just how much they mean to us and to all our students past, present and those future students attending our trial classes!
EC Montreal teachers ROCK!!
Comments
comments