On Thursday May 16th, EC staff and students discovered Montreal's amazing Downtown during a walking tour which was organised by the presentation class of our English students. If you plan to study ESL Abroad at EC Montreal, taking the presentation class (Tuesday and Thursday 13:50-16:30) will be an efficient component to improve your presentation skills in English! And not only that: You will practise your English in the context of the local culture. Students are free to choose the topic they are working on – a creative way to help newcomers succeed in a global community!
Following the tradition of the historic Jane's walk, a series of neighborhood walking tours named after urban activist and writer Jane Jacobs and held for the first time in 2007, students decided to inform other students, teachers and staff about the neighborhood of their studying place. To do so, our students did a research on some of Montreal's most famous places located in Downtown. This opportunity allowed students from different cultures to learn and teach other students about a cultural aspect of Quebec!
The tour started at 2pm at EC (1610 Ste-Catherine West) heading to the East.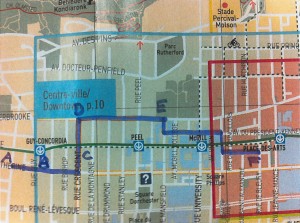 Our first stop was at St James the Apostle Church (B), an Anglican Church first opened in 1864, of Gothic revival style built of grey limestone. Katiusca introduced us giving us the most important historical facts about the church.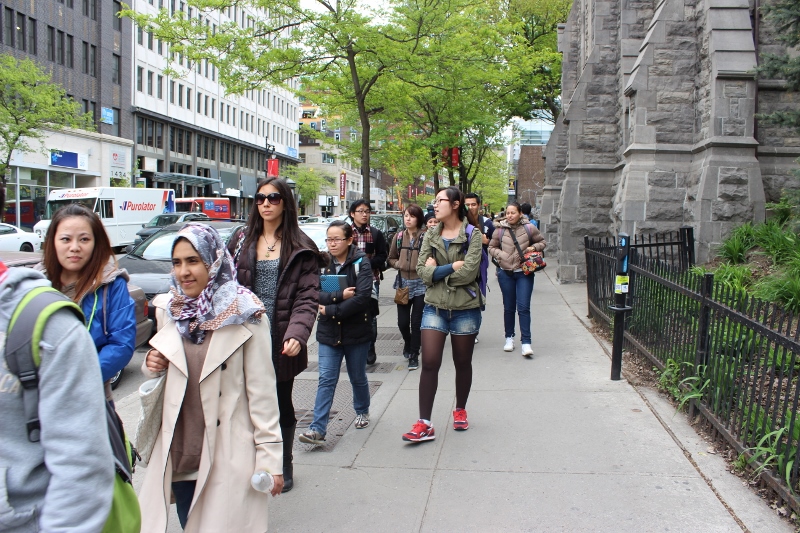 We were then walking towards Crescent Street (C), a popular attraction for both tourists and locals alike: Seongho told us that you might find many luxury boutiques and art galleries as well as nightclubs, bars and restaurants!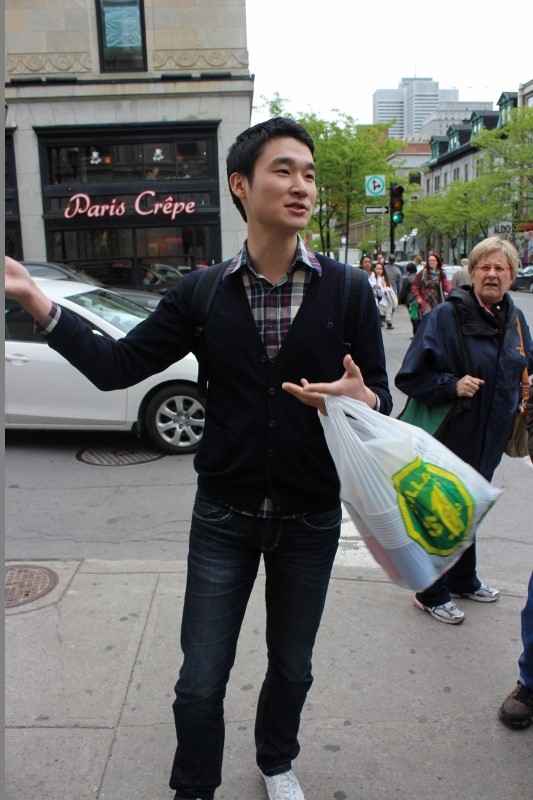 The next stop was the Museum of Fine Arts (D) located at the famous Sherbrook Street, one of four streets that lead through the city from the West to the East. Yirah provided us with interesting details about the Museum.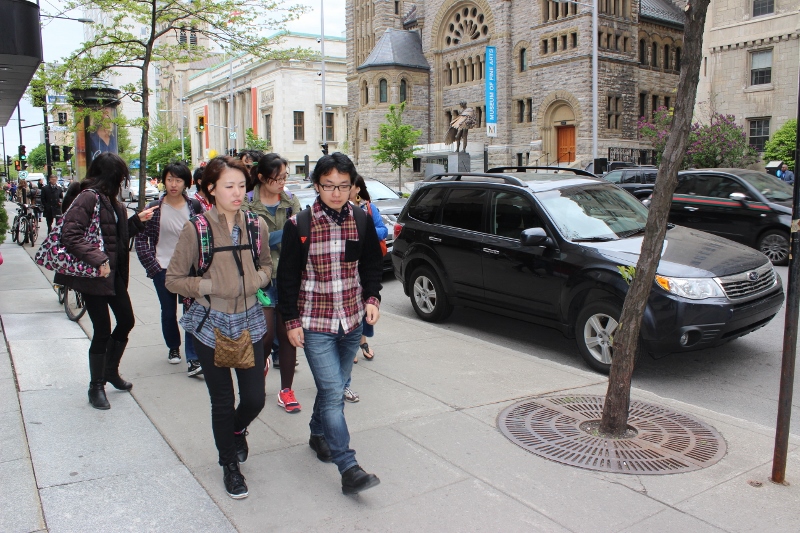 We then continued our walk on Sherbrook Street until we arrived to one of the most popular Universities in Montreal and ranked one of the best Universities in the world: McGill University (E). This Anglophone University was founded in 1821 during the British colonial era and attends approximately 38.000 students annually. Blanca and Jukwan did a great job presenting us some key facts about this University!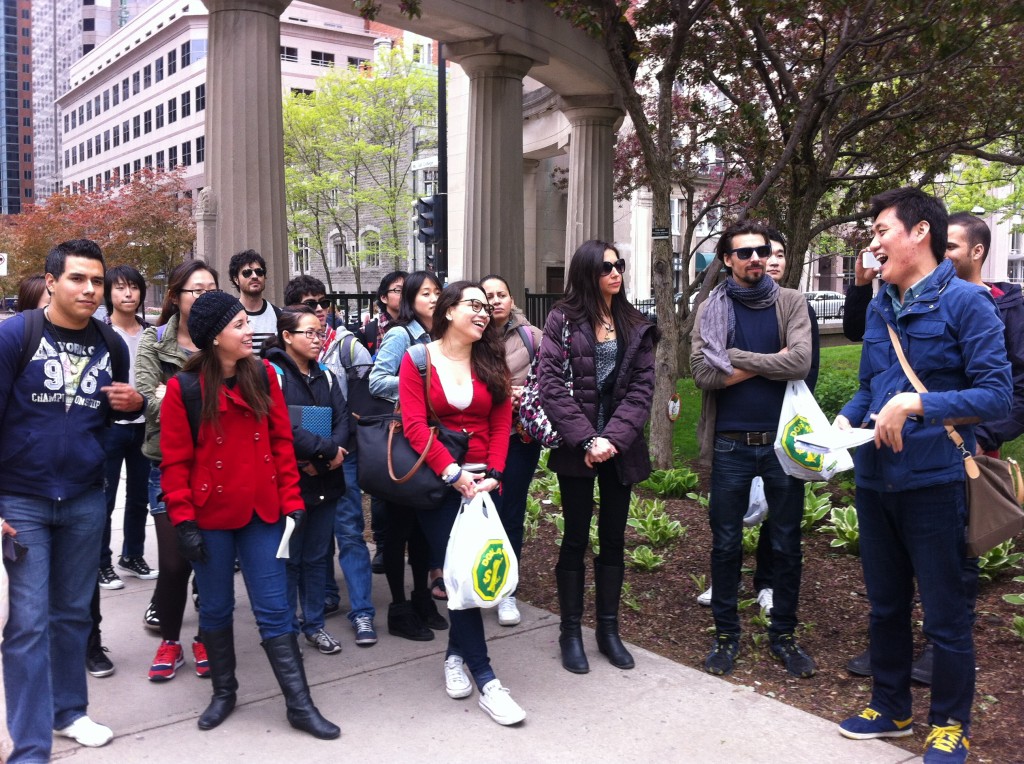 After one hour walking tour we arrived at Place des Arts (F), located in the Quartier des Spectacles, where many festivals and cultural events take place the whole year long. To finish this great and interesting walking tour, we took a free picnic together!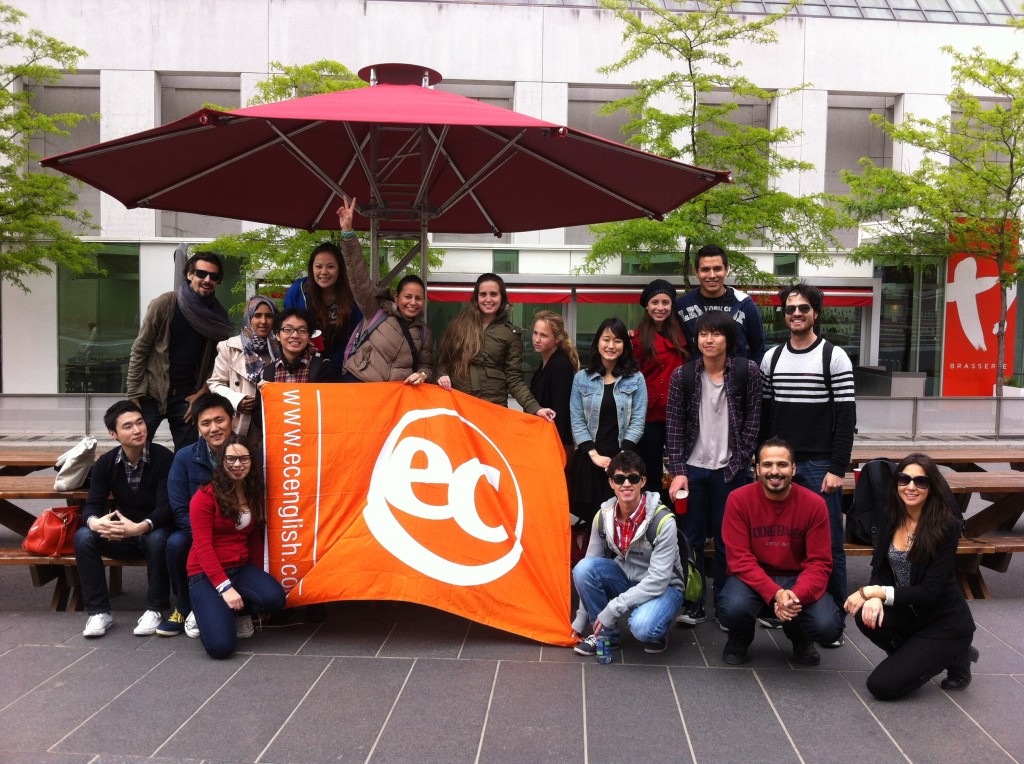 Comments
comments