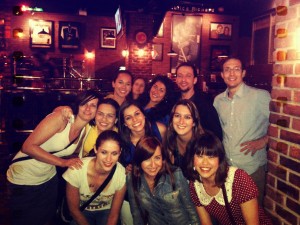 There's more to do this weekend than just the F1 Grand Prix! There's also art, fashion and also music ! These are the following EC Montréal advices:
Fashion : Grace Kelly De Monaco's life is being shown at the Museum Mc Cord. Romantic letters, photographs, jewels, but also clothes and fashion accessories which emphasized Fashion History are being presented.
Art : The American artist Dale Chihuly's paintings are being presented at the Musée des beaux arts of Montréal. This great artist who loves colors has been working with blown glass for over 50 years. You must absolutly see that !
Music : A new concept made its appearance in Montréal last year, and it's coming back this year for a second season : « Piano des villes, Piano des champs ». Four pianos were set up in different places around the city last year. This year, they've added a fifth! From 10 am to 8 pm, passers-by can play piano, and Montréal artists, who support this project, will come throughout the summer to play. You can get more information here :
http://ville.montreal.qc.ca/portal/page?_pageid=7297,99183570&_dad=portal&_schema=PORTAL
Comments
comments