Lately, EC Montreal has been speaking to students through frequent focus groups.  One theme that keeps coming up in our discussions with students is that they feel like they are part of an EC Montreal family.  After hearing this from many students we stopped to think about all the little things we do with our student to make them feel at home.  Hearing these positive comments truly warms our hearts and we feel we are actively contributing to our students' well-being and their Montreal experience.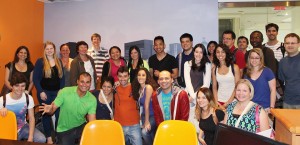 We know and remember our student names.  Every member of the EC Montreal team is introduced to the new students on their first day.   We try hard to remember every student's name and make sure to greet them whenever we see them in the office or around the school.  This small gesture makes students feel special.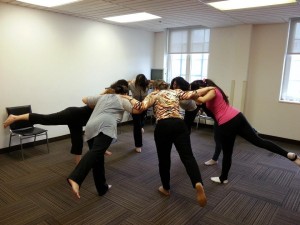 Every Wednesday, the EC Montreal team participates in the free social activity taking place at the school.  Whether it is a "taste of Montreal" activity or a fitness class, our team interacts with the students.  Spending this quality time with students in a social setting enables us to get to know our students personally.  Students feel more comfortable with our team and can approach us easily should they have any questions, concerns or doubts.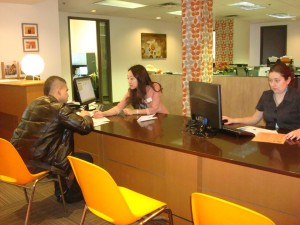 No matter how busy we are, we stop what we are doing to address our students' concerns.  We meet with them patiently and we listen to what they have to say.  We go the extra mile to ensure their questions or doubts have been answered.  We also make sure to follow up with them and encourage them to come see us if they need further assistance.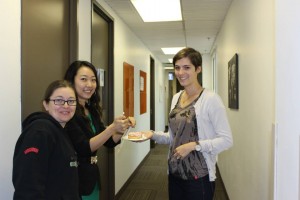 We celebrate our student birthdays.   We understand that it must be difficult for students being away from home and their loved ones on special occasions.   The entire administrative team goes into the classroom and sings "happy birthday" to the student and presents them with a  treat; a slice of cake, a cupcake, a donut or a brownie!  We post the photo on facebook so their parents and friends can see they have not been forgotten on their birthday!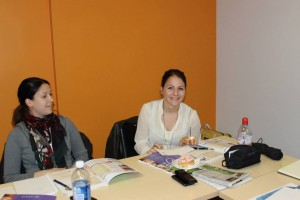 National holidays are celebrated in a very big way!  EC Montreal really knows how to throw a party!   It gives us great pleasure to see our students laughing, smiling and getting to know each other because of an event we put on for them.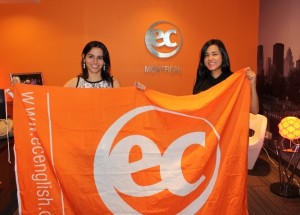 The student's arrival is a big deal but so is their departure!  We make sure to say good bye to our students leaving and we give them an opportunity to take group photos with each other holding the EC flag.
The special thing about our team is that we actually had to stop and analyze what we have been doing for our students for them to feel like they are part of an EC Montreal family.  All the above actions simply came naturally to us.
Comments
comments