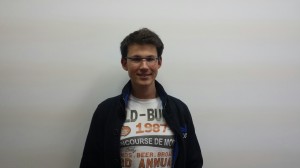 Alex Gimbel has been studying English at EC Montreal since May 27, 2013.  He had only booked 2 weeks but decided to extend his stay.  He is really enjoying his lessons and he honestly feels that EC offers the best English courses for adults in Montreal!
Here is what he would like to share with all of you!
My Stay at EC Montreal
I originally planned to stay in Montreal for two weeks only, but after the first week I extended for at least one more since it was way too short. The city is really interesting and there's always something going on and the school is a really exciting experience since there are always people from all over the world around you. I am here to practice my English to be able to have lectures at university, and what helps me the most is being able to at all times have conversations with other students or native speakers about all kind of different topics. I would recommend the school to anyone who wants to improve his French or English because both languages are spoken commonly and the relation between both of them is very close here in Montreal.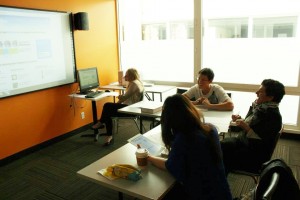 Alex is a lovely young man who we have had the pleasure of knowing during his stay at EC Montreal!  We wish him continued success with his English language learning and hope to welcome him back soon!
Comments
comments