EC Montreal is happy to introduce you to Felipe Castaneda.  He will be working as our activity monitor this summer!  Felipe is outgoing, energetic and very friendly!  He has a lot of great ideas about the type of activities are students will enjoy!  We are confident our students will have a lot of fun with Felipe this summer!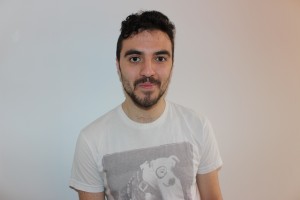 Here is what he would like to share with all of you:
My name is Felipe Castañeda, I am a Film Animation
student at Concordia University. I am originally from Bogota, Colombia, but I
have been living here for the past 3 years. I came to EC a few years ago, back
when it was called LSC and had a lot of fun, and now I am returning as a
monitor. I have been a tutor, a teaching assistant, and a lab monitor before,
but never quite like this and I'm really excited to be a part of the team.
We wish Felipe much success in his new role with EC Montreal!
Comments
comments