On Tuesday EC students participated in the French movie afternoon, one of our many free academic activities. If you think about studying English or French abroad, EC Montreal is the right place to do so because we can assure you that you will receive even more services than what you paid for!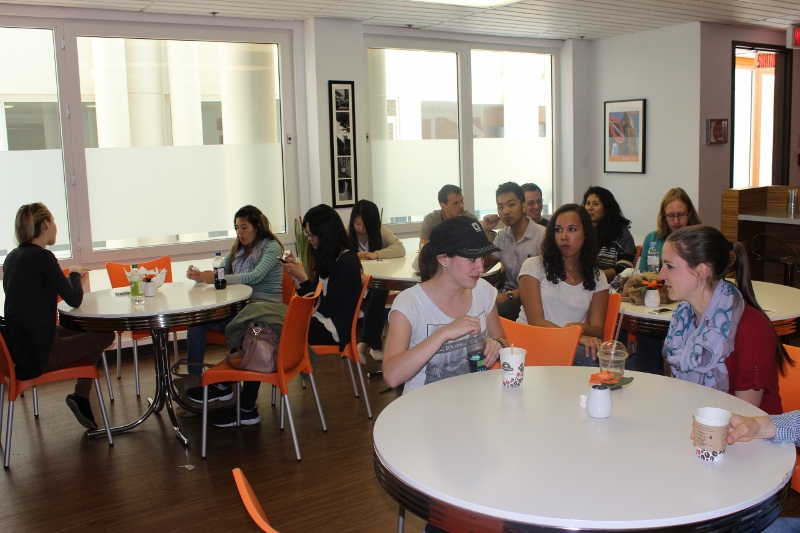 This time, a classic movie of francophone cinema has been chosen: Monsieur Lazhar, released in 2011, a Canadian French-language drama film directed by Philippe Falardeau, tells us about the tragic story of an Algerian immigrant that tries to start a new life in Montreal. The film is based on two narration lines : the story of Monsieur Lazhar's past will have an impact on with his present life in Montreal.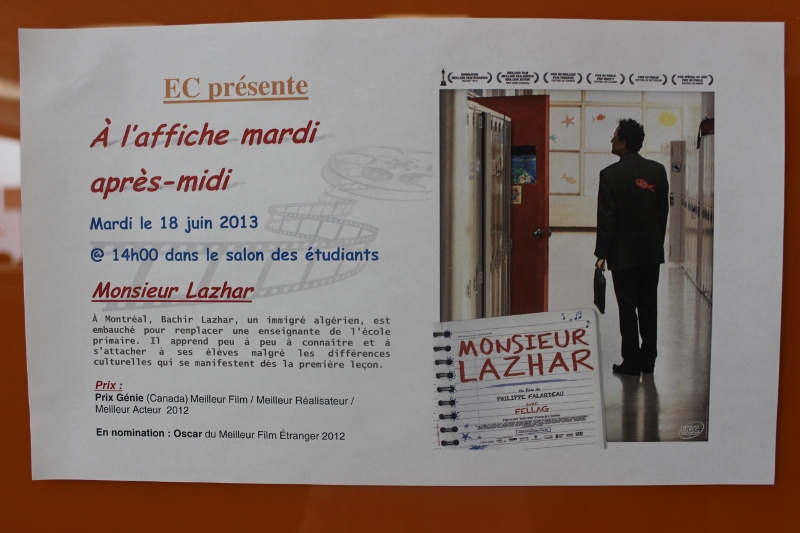 As resulted from the after-movie discussion, our students were touched by the tragic destiny of Monsieur Lazhar and were able to improve their French skills in a very specific background! They are looking forward to watch the next movie soon!
Comments
comments