This past week, Montreal has been hosting their International Jazz Festival, so EC Montreal organized The Sounds of Jazz Cocktail Party for students.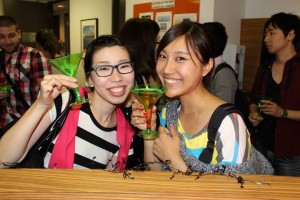 We gave them a special cocktail of white cranberry juice and added a colour related to their relationship status! Green meant you were available, Red meant you were taken, and Orange meant it was complicated. Students enjoyed listening to jazz music and drinking their cocktails. A lot of students were able to attend! We hope that it might have helped some of our students fall in love. In the past, some students who met at EC Montreal are now married and living together.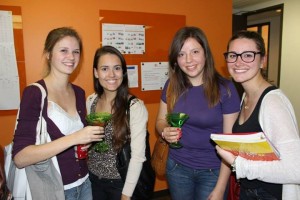 We really enjoyed organizing this event! It was great to see students mingling, laughing and having fun!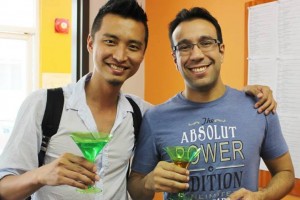 For this weekend, we recommend you to go to the last shows of the Jazz Festival. All day and night there will be concerts until Sunday, July 7th; some of them will be free! If you want to see the schedule this is the link: http://www.montrealjazzfest.com/program/concerts-day.aspx . So bring your friends and ENJOY!
Comments
comments