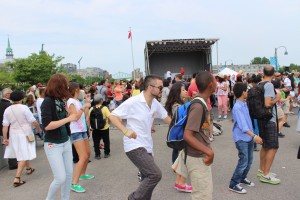 The weekend in Montreal started off with a bang!  Bruno Mars performed at the Bell Centre to a sold out crowd of 19000 people!  It was his very first visit to Montreal!  He kept addressing the crowd and encouraging everyone to put away their phones and cameras and just dance the night away!!  – and that is exactly what we did!
The 90 minute concert was out of this world!!  It was a magical night that I was happy to share with some of our students at EC Montreal!  After the show we took a stroll over to the jazz festival where we continued to sway and sing along to the music that filled our summer night!
Life is sweet at EC Montreal!
Comments
comments