Yesterday, EC Montreal decided to introduce Poutine, the specialty food of Quebec to its students. A classic Poutine dish is composed of French fries, with cheese and gravy. It was incredible to see a line-up of more than 30 students, all waiting for poutine. Everyone was smiling when they ate it; it looked like they really enjoyed it.
Students who live in host families are lucky because it can provide a good opportunity to learn how to cook Canadian foods.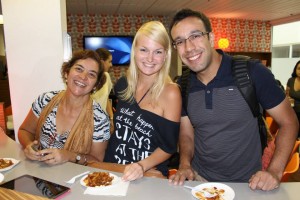 We hope that our students are going to eat Quebec's food again and enjoy it! Next time they can try the fabulous taste of smoked meat.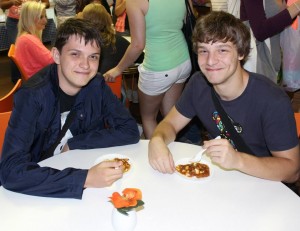 Next Wednesday, EC Montreal will organize an African Dance lesson for our lovely students. We want to celebrate the Festival Nuits d'Afrique in Montreal so get ready!  We are looking forward to seeing you on Wednesday!
Comments
comments