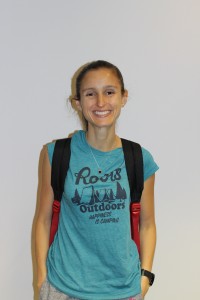 Mayla Sigueira from Brazil has been studying at our EC Montreal French school since May 6, 2013.  She is enrolled in our French 30 leçons programme and staying at the Varsity 515 Residence.  She is taking full advantage of her stay in Montreal!
Here is what she would like to share with all of you:
I really enjoyed my stay in Montreal. This is a multicultural city which permits you to know people from all over the world. I also had a great experience at EC Montreal. The teachers here are great and the staff from the school is always available to help us. The school is concerned not only to improve our knowledge in the idiom, but also to offer us a great time in the city. I can say that I've made a lot of friends here and that this was an unforgettable experience!
Comments
comments