On Tuesday July 23, watching the movie "Le diner des cons" was scheduled on EC Montreal's activity calendar. Each month EC Montreal students enjoy the possibility of participating in a huge variety of different free activities in the afternoon. Besides watching French and English movies, students will also have the chance to gain special skills for work in our English/French for work clinics or practice their conversation skills during various lectures. The best thing is that all these activities are free for our students! If you think about studying English or French abroad, EC Montreal is the right place to do so because we can assure you that you will receive even more services than what you paid for!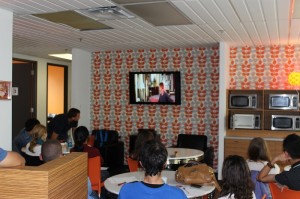 "Le Diner des cons" – translated "Dinner with fools"- is a French comedy that was released in 1998 and directed by Francis Veber. Pierre Brochant, a Parisian publisher, attends a weekly "idiots' dinner", where guests, who are modish, prominent Parisian businessmen, must bring along an "idiot" who the other guests can ridicule. At the end of the dinner, the evening's "champion idiot" is selected.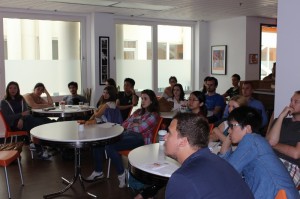 Our students enjoyed this comedy and were able to improve their speaking & listening skills during the group discussion afterwards!
They are looking forward to  the next movie soon!
Comments
comments