The following is a post I wrote from last year's junior programme. This past week, I witnessed the same phenomenon I had seen for two summers in a row, and was reminded of how touching and unique an experience the Young Learners Programme can be. Please find this post again here, with a few modifications. I have re-submitted this post because I feel it best captures a strong reality of the junior programme, that students who come here forge strong bonds with amazing new people, and must inevitably say a sad goodbye. I truly believe that students who come to EC Montreal experience new friendships and connections that will stay with them forever.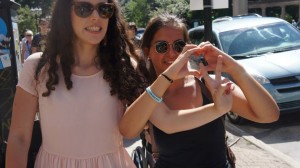 The Young Learners programme brings together dozens of extraordinary students every year.
Over their time in Montreal, students accomplish great things: learning a new language (or two), coming face-to-face with new cultures, discovering new places and themselves. Students every year return to their home countries basking in the glow of having lived a meaningful, fulfilling experience.
It is this experience, however, that inevitably carries with it a bitterness that tempers the sweet. So many people create amazing relationships with incredible people, but must sooner or later say au revoir.
It is this reality that many students lived last Friday.
At session's end, many students must sadly return home, and saying goodbye to one another is never easy. When they return to the office, students may not all appear happy. Some will be quieter than usual; others will be crying; many will be hugging, making promises to see each other again soon, and exchanging keepsakes of their time together (many students return home with a suitcase holding a Canadian flag covered in signatures and messages, photos, gifts, and countless memories).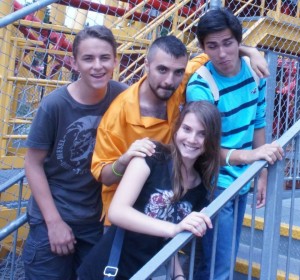 I believe this emotion is a testament to the power of the Young Learners Programme, as an incredible, life-changing moment. For a few short weeks in a solitary summer, hundreds of strangers come together. They arrive as relative unknowns, but leave as adopted sisters and brothers.
Please do not be put off by the sight of emotional teenagers. They are epitomizing the beauty that this programme affords all students: the opportunity to forge new bonds that, though they may be tested by time, will undoubtedly remain forever intact.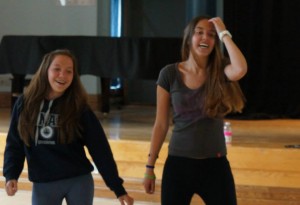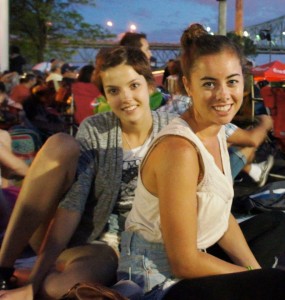 Comments
comments