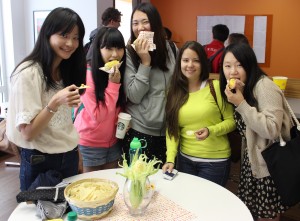 On Wednesday, August 14, EC Montreal held its annual corn roast!  August is corn season in the province of Quebec.  Quebec corn is different from other parts of the world.  The kernals are white and yellow.  The whiter the kernals, the sweeter the corn!
The corn came straight from a farm right outside of Montreal!  We had enough corn to feed 2 armies!!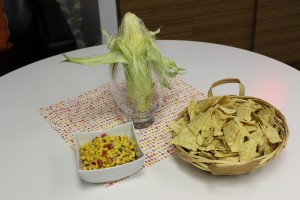 We decorated the student lounge with corn husks and had corn chips, corn salsa and popcorn for the students to munch on!  On the grill was the freshly picked corn roasting in delicous melted butter!  We simply cannot describe the incredible aromas that filled the school!
Students followed the scent and lined up to enjoy the taste of Quebec's sweet corn!  It was so great they kept coming back for more!!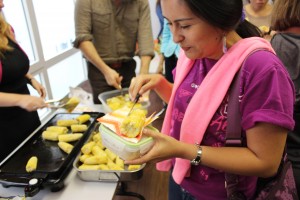 EC Montreal loves to give its students a taste of local flavours and during the month of August, there is nothing more fitting that corn on the cob!
Comments
comments