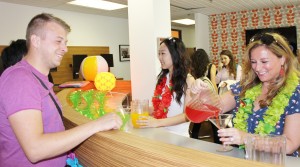 EC Montreal staff and students were in for a treat today.  We transformed the student lounge into a beach!  We had golden palm trees, surf boards, beach balls and inflatable toys!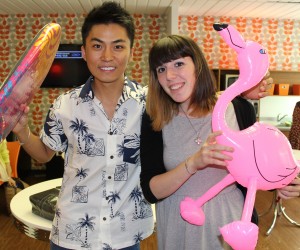 We had hotdogs roasting on the grill and tropical drinks set up at the bar!  Each student that entered our beach area was greeted with a hawaiian lay.  The beach boys were playing in the background and the staff and students were enjoying each other's company!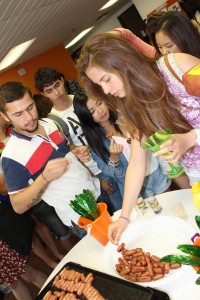 EC Monreal loves to give our students these wonderful opportunities to interact with each other to practice their language skills and to make friends!
The EC Montreal team loves the Wednesday social activities!  We look forward to them every week!
Comments
comments