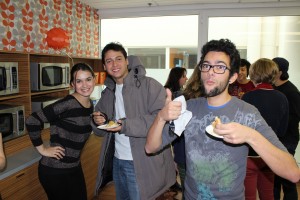 EC Montreal students cannot get over how absolutely everything is celebrated in Montreal!  This week we are celebrating the almighty burger!  It is Burger Week from September 1 to September 7!
There are 30 restaurants competing to see who has the best burger!  The different restaurants have created their version of a burger masterpiece.  Diners try the burgers at the different spots and have a chance to vote.  What a delicious contest!  The best burger will be named at the end of the month.
EC Montreal has been sharing pictures and restaurant posts on its facebook page encouraging our students to get out there and try the different burgers!  Today's post was a mac 'n cheese burger!  It is described as the ultimate comfort food!
No matter what the season is, there is always something exciting happening in Montreal!  Life sure is tasty at EC Montreal!
Comments
comments