EC Montreal is proud to introduce you to Jonatan Medvedocky!  He is one of the newest members of our EC Montreal teaching team!  We are delighted to welcome him to our EC family!
Here is what he would like to share with all of you: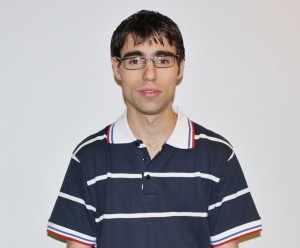 Hello!
My name is Jonatan Medvedocky, and I was born in Bs.As, Argentina. There, I realized that I had a close bond with the English language and decided to learn it on my own. A bit later, I was happy to attend group English sessions and observe my English teacher lead the lessons. Some years ago, I immigrated to Montreal and I took the opportunity to study in the Languages and Literature program at Dawson. There, I could enrich my knowledge of the English language and taste the culture. This adventure continued at Concordia University where I completed the TESL program. Since graduation, I have worked at different schools of Marguerite Bourgeois School Board, at Gardenview (English Montreal School Board), at Sino-Canadian College of Language and Culture, and at CLAM. The latter is a community center that promotes language learning for newly-arrived immigrants who don't have a job; therefore, I have been doing volunteer work teaching a group of Latino American students in the evening.
What is my philosophy of teaching? Passing on the moral, intellectual and spiritual wisdom I have in order to help people cope with their daily needs and become better human beings. In terms of English, I like familiarizing the students with the language and culture so they can better handle the challenges of everyday life in society as well as enjoy socializing for fun and for the pleasure of learning more good things about the linguistic and cultural nature of English. Moreover, English is a tool that can help everyone communicate not only with native speakers, but also with people from other countries, thus allowing them to learn about different cultures.
In terms of my personal life, I am a thinker and philosopher as well as a very generous and patient person; I like helping people. My hobbies are going for a walk, running, playing soccer and guitar. I also like languages; I speak Spanish, English, Italian and French.
Comments
comments