Patricia Gutierrez has been studying English at EC Montreal since July 22, 2013.  Last Friday was her last day.  We are really going to miss this remarkable young lady!
Here is what she would like to share with all of you: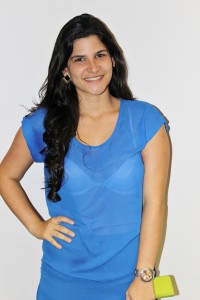 Hello everybody! I am Patricia from Venezuela. First of all, I want to say that I am really happy to have come to Montreal. My English has improved a lot since the day I arrived, more than two months ago. EC Montreal classes have helped me a lot to improve my English! Moreover, I have met great people from different countries with different cultures. I wouldn't want to miss this fantastic experience in my life and I would definitely recommend EC to others.
Come to visit a beautiful and interesting city, learn English and French at the same time and get to know many fabulous people!!! EC Montreal makes you feel at home regardless from how far you are away from your home country! Thank you for everything!
Comments
comments