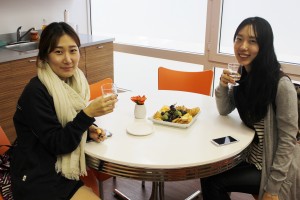 Today at EC Montreal, we introduced our adult students to Quebec wines.  We served red and white wines from our local region.  Many students were surprised to learn that Quebec has vineyards and wineries.  Most vineyards are located in the Laurentian mountains.  The valleys offer ideal temperatures and humidity to keep the vines healthy and thriving!
We served the wines with local cheddar cheeses and grapes.  The students had a great time sampling the various wines and asked many questions about our local products.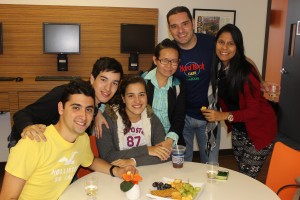 EC Montreal loves to give its students these wonderful opportunities to get to know our culture.  We also like to see our students interacting with each other outside of the classroom and making international friendships!
Comments
comments