EC Montreal is currently planning its November calendar of events.  The theme this month is Soulful Movember!  The month of November is a very quiet month.  A lot of us refer to it as a dead month.  This sentiment exists in different parts of the world.  In Mexico, for example, November 2 is called the day of the dead.
We want our events, next month, to be more thoughtful and low-key.  The month of November will be dedicated to feelings of warmth, healing, relaxation and comfort.  We will introduce our students to activities that will feed the soul.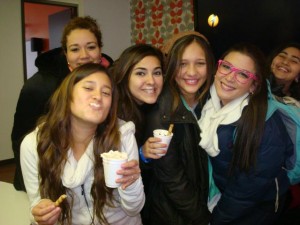 The first free social activity is a hot chocolate party.  We will serve our students hot chocolate that they can embellish with a variety of fun toppings!  We will have topping stations set up with whipped cream, cocao powder, cinnamon sticks, mini marshmallows, chocolate sprinkles and caramel sauce.  There is nothing more soothing on a cold day than a warm cup of delicious hot chocolate!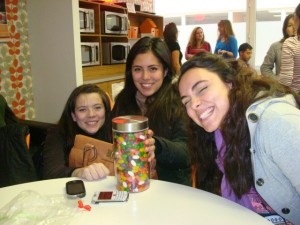 The following week will be a real feel-good event.  We will hold a Movember fundraising activity.  Our amazing student ambassadors will organize the event.  It will surely include international food stations and other games to help raise funds for Prostate cancer.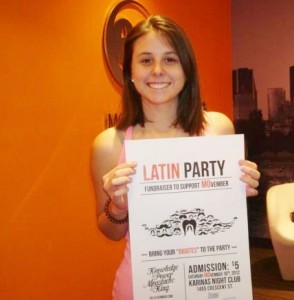 Movember encourages men to join the movement by growing a moustache for the 30-days of November.  These men start the month clean-shaven, then grow and groom their Mo (slang for moustache), asking friends and colleagues to donate to their efforts. With their new moustaches, these men act as walking and talking billboards, bringing awareness to men's health issues and prompting conversations wherever they go.  There is nothing that makes you feel better than giving!  EC Montreal English school cares and we want the world to know it!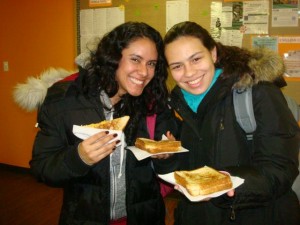 The third week of November, we will be serving Canada's number 1 comfort food, grilled cheese sandwiches.  This food was voted, by Canadians, as their favorite soothing meal!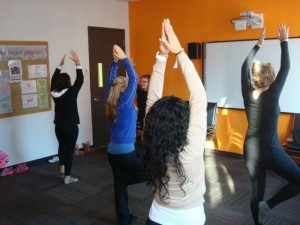 We have a beginner's yoga class scheduled duirng the final week of November.  We will have an opportunity to relax, meditate and nourish our bodies and souls!
On November 29, we will be giving out a prize to the person who grew the best mustache and raised the most funds for Movember!
We look forward to a wonderful Soulful Movember at EC Montreal!
Comments
comments