EC Montreal's free activity this week was a day at the movies!  As it is Halloween week, it was very fitting to show a terrifying film to our students!
We set up the student lounged into a movie theatre setting, with rows and rows of seats.  We popped some popcorn, dimmed the lights, lit some candles and hit play!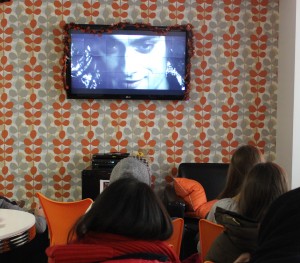 The movie we chose was part of the Anne Rice Vampire series, Queen of the Damned.  A tale of a very lonely vampire doomed to live an unmortal eternity.  He meets a group of musicians  and becomes a rock star whose music wakes up the queen of all vampires.
Participating in these weekly free activities gives our students an opportunity to interact with each other and to practice their listening comprehension skills.
The film had something for everyone – thrills, laughs, shocks and sexy music!
We had a full house!  Every seat was taken!  The students had a wonderful time and it definitely put everyone in a Halloween mood!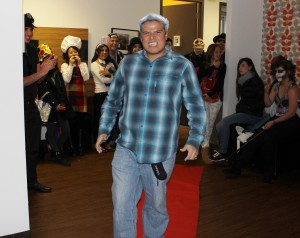 The movie definitely inspired some of our students' costume choices today!  We had vampires and draculas at our Halloween party and costume competition!
Happy Halloween from the EC Montreal team!
Comments
comments