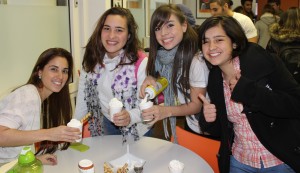 There is nothing more soothing for the soul that a warm cup of hot chocolate on a cold November day.  Today was EC Montreal's first soulful November activity and it was a hit!
We prepared 10 litres of hot chocolate for our students to enjoy!  Every table in the student lounge was set up with wonderful toppings.  We had miniature marshmallows, whipped cream, chocolate & caramel sauce and lots of different sprinkles!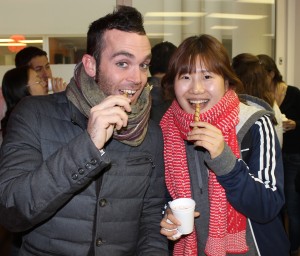 The students had a marvelous time dressing up their drinks and mingling over their warm cup of hot chocolate.
We love to surprise our students in these special ways and watching them interact with each other.  It gives us great joy to bring smiles to our students' faces!
Life is sweet at EC Montreal!
Comments
comments