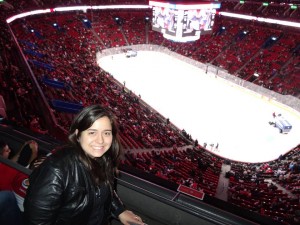 Hi! My name is Eliana and I am from Brazil. I have been here in Montreal since June. The main reason why I chose Montreal over other destinations is that I wanted to study English and French at the same time and especially without moving from one city to another. So, coming to Montreal allowed me to improve my English and French. I have improved my English attending general English courses as well as the Higher Score IELTS exam preparation course. I really enjoyed all of my classes, but especially Essadia's class because it's always very exciting and I was never bored!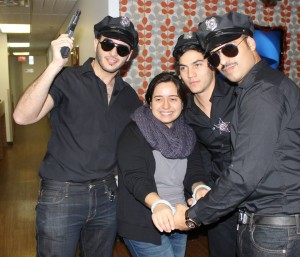 Montreal is the world's largest bilingual city, and a multicultural place par excellence! During my stay, I met people from all over the world (Italy, Russia, Saudi Arabia, Switzerland, Colombia). This gave me the opportunity to learn about other cultures and to meet very many interesting people.
I strongly recommend EC Montreal to other people who want to improve their English and French or for those who wish to prepare for the IELTS exam.  I think it's essential to know that in Montreal you will not immerce in an English-only or French-only environment, but to explore both cultures and improve both languages at the same time.
I love the school, the teachers and the staff. The school provides a good environment where I could feel at home although I was for away from mine. Thank you EC!
Eliana de Miranda Coelho
Comments
comments