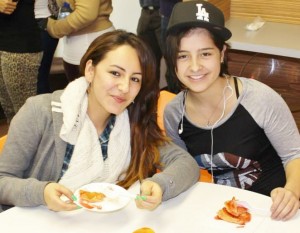 Hello everyone! My name is Sandra and I am originally from Colombia. I have been here for 10 weeks only and I am very sad to leave! I chose to come to Montreal because I wanted to learn French of course! I started from zero and I could learn the basics in a really short time. I would like to thank Essadia and Sandrine, my favourite teachers, because they helped me a lot to reach my goal of learning French. Also, their courses are very energetic and participating in group activities is a good way to practice the language.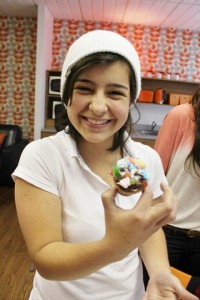 EC Montreal is very well located in the middle of Downtown and the installations a perfect! The school is very modern and offers the students a warm and friendly atmosphere to hang out in the student lounge. There, many social activities took place. My favourite activity was decorating cupcakes, it was a lot of fun and also very tasty!
At EC Montreal, you have the chance to meet people from all over the world and to actually practice the language you are studying. I personally made a lot of friends from Venezuela. After going back home to Colombia, I hope to keep in touch with them!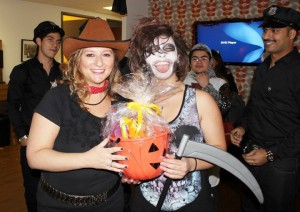 I will certainly recommend EC Montreal to my friends, as well as Montreal as a destination. The city offers so many awesome things to do. Thanks God the transportation system is good! I had a great time here at EC! Thanks to everyone who made my stay special!
Sandra Pulido
Comments
comments